Health Talk: Nutritional Care for Chronic Kidney Disease 17 June 2023
08 June 2023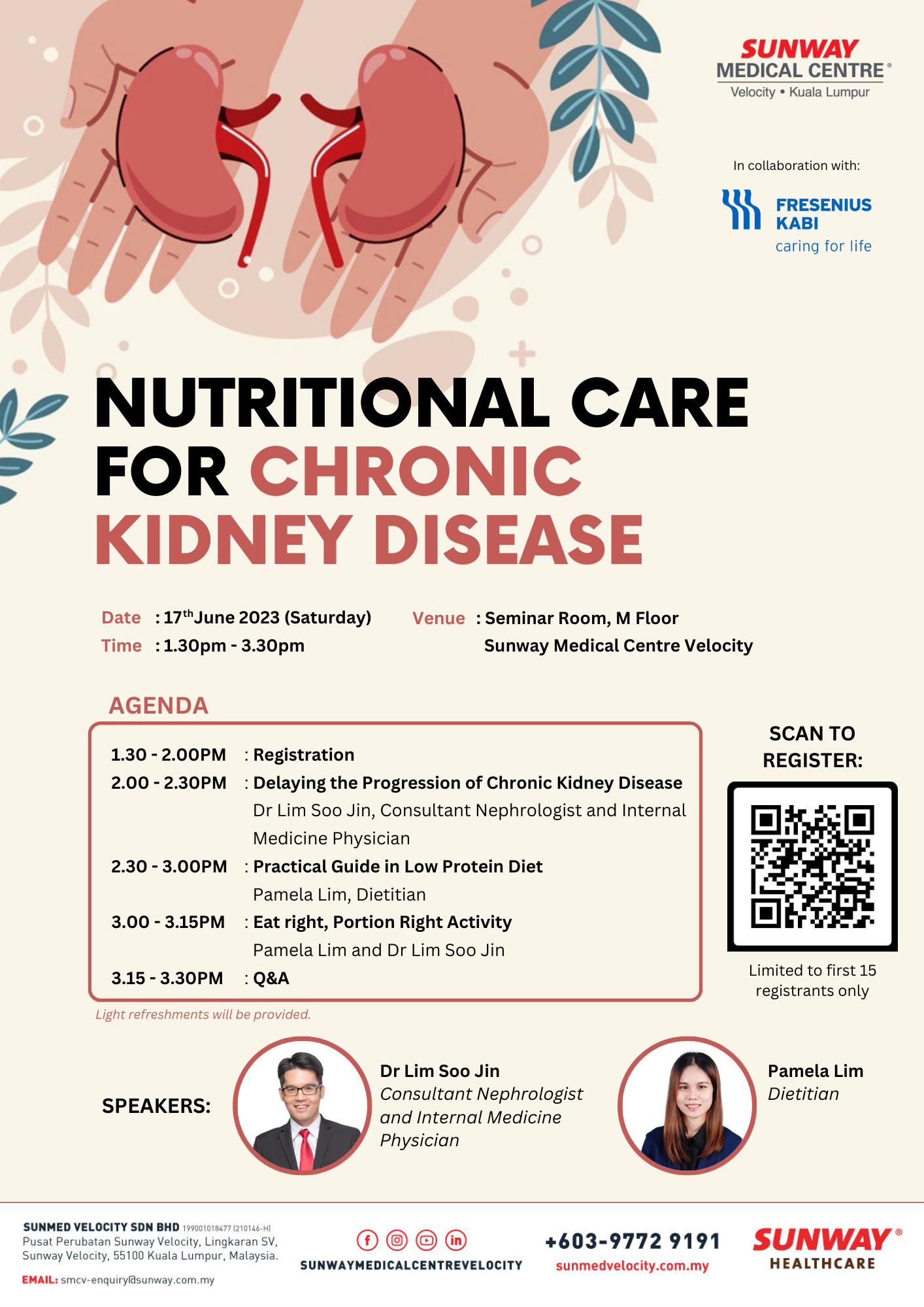 Maintaining a healthy and nourishing diet is crucial for individuals with kidney disease, as it plays a vital role in promoting overall health and vitality.
Join us for an exclusive health talk focused on Nutritional Care for Chronic Kidney Disease! This FREE talk will feature our speakers: Dr Lim Soo Jin, Consultant Nephrologist and Internal Medicine Physician, and Pamela Lim, Dietician.
Gain valuable insights about how to delay the progression of chronic kidney disease, receive practical tips for adopting a low protein diet, and participate in our fun activity.
- Date: 17 June 2023 (Saturday)
- Time: 1:30pm – 3:30pm
- Venue: Seminar Room, M Floor, Sunway Medical Centre Velocity (Cheras, KL)
We have limited seats available. Scan the QR code in the poster or click this link to register: https://bit.ly/3IPKa7q
Registration will be closed on 16th June 2023.
Back